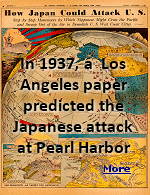 On November 7, 1937, the Los Angeles Examiner published a prescient map predicting how Imperial Japan could attack the U.S. during World War II.
More

December 7th, 1941
The attack on Pearl Harbor was a surprise military strike by the Imperial Japanese Navy Air Service upon the United States against the naval base at Pearl Harbor in Honolulu, Territory of Hawaii, just before 08:00, on Sunday, December 7, 1941. The United States was a neutral country at the time, the attack led to its formal entry into World War II the next day. Listen to the radio broadcasts .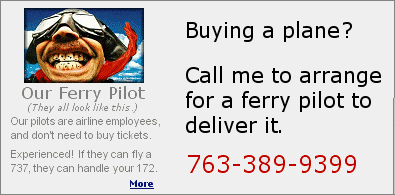 Where are the airplanes for sale?
I still arrange for ferry pilots to deliver airplanes, but I no longer broker aircraft for sale. More

Updated 4:45 AM CT
December 7, 2021
Refresh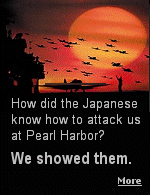 From 2010:
On Sunday February 7, 1932 U.S. Navy Admiral Harry E. Yarnell led an attack on Pearl Harbor to test the defenses. The plan worked so well, the Japanese simply copied it.
More