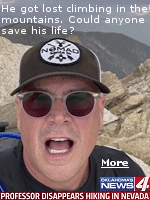 Ron Bolen figured a 12-hour hike up the mountain, seven up, five down. His backpack contained water, a collapsible water bottle, water purification tablets, a couple of protein cookies, rain gear, a first aid kit and his phone, onto which he had downloaded a map of the area.
More

June 19th, 2015 - They all laughed when Ann Coulter predicts Donald Trump will be the GOP Nominee

Where are the airplanes for sale?
I still arrange for ferry pilots to deliver airplanes, but I no longer broker aircraft for sale. More




Frederik "Rik" Luytjes
In the early 1980's, Rik Luytjes gained two sterling reputations. One was as an upstanding businessman and pillar of the community in Scranton, Pennsylvania. The other was as the most successful cocaine smuggler in U.S. history.




Updated 1:15 PM CDT
October 24, 2021
Refresh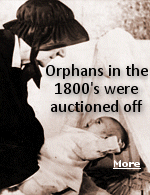 From 2017:
There were so many homeless orphans in the 1800's they were auctioned off to the highest bidder.
More