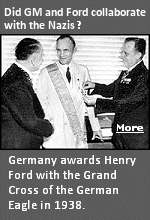 Both General Motors and Ford insist that they bear little or no responsibility for the operations of their German subsidiaries, which controlled 70 percent of the German car market at the outbreak of war in 1939 and rapidly retooled themselves to become suppliers of war materiel to the German army.
More
Joe Biden's Senior Moment of the Week Vol. 34
The Incredibly Successful Consolidated PBY Catalina
he Consolidated PBY Catalina, or Pigboat, was one of the most versatile and effective multi-role aircraft of World War II, paving the way to victory for the United States and its allies across the Pacific and every other major theatre of the conflict.
---
Where are the airplanes for sale?
I still arrange for ferry pilots to deliver airplanes, but I no longer broker aircraft for sale. More
9:30 AM CDT
March 20, 2023
Refresh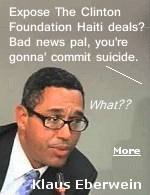 From 2017:
Klaus Eberwein, a former Haitian official set to expose the Clinton Foundation's misdeeds in Haiti, committed suicide a week before he was to testify before the Haitian Senate's Ethics and Anti-Corruption Commission.
More