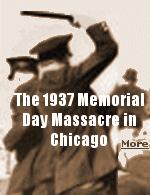 Ten people were killed and 90 wounded on Memorial Day, 1937 when the police attacked a peaceful march outside the Republic Steel plant in South Chicago . The march came just days after the beginning of a strike against Republic, known as one of the worst places to work. The company paid low wages, drove its workers hard, and provided no medical care or pension plan. Republic Steel fought unionization even after the larger U.S. Steel Corporation agreed to unionization in early 1937.
More
Joe Biden's Senior Moment of the Week Vol. 44
The A-7 Corsair II
Developed for the Vietnam War, the Corsair II proved to be a trusty and devastating strike aircraft that traded over-the-top features for a formidable range, increased payload capacity, and an affordable price. With its iconic oversized air intake and unique airframe, the warplane would be nicknamed the Sluf or 'short little ugly f***' by the Navy crews. There was nothing ugly about its performance.
Where are the airplanes for sale?
I still arrange for ferry pilots to deliver airplanes, but I no longer broker aircraft for sale. More
9:20 AM CDT
May 28, 2023
Refresh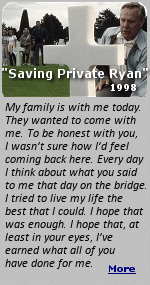 From 2022:
One thing that is important to remember is that Memorial Day is different from Veterans Day. It's intended to remember those who gave their lives, not everyone who's served. So, while it's always good to thank people for serving in the military, it's unnecessary to do on Memorial Day and some think it's even inappropriate, and wishing someone a ''Happy Memorial Day'' is really the wrong thing to say, it also isn't Christmas or New Years.
More