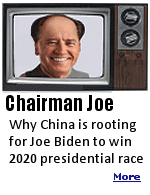 Joe and Hunter Biden embody the globalism that empowered a China bent on surpassing the United States.
More

Where are the airplanes for sale?
I still arrange for ferry pilots to deliver airplanes, but I no longer broker aircraft for sale. More
Spin - The 1992 Presidential Election
Using the 1992 presidential election as his springboard, documentary filmmaker Brian Springer captures the behind-the-scenes maneuverings of politicians and newscasters in the early 1990s. Pat Robertson banters about "homos," Al Gore learns how to avoid abortion questions, George Bush talks to Larry King about halcyon -- all presuming they're off camera. Composed of 100% unauthorized satellite footage, Spin is a surreal expose of media-constructed reality.

Updated 10:10 AM CDT
October 21, 2020
Refresh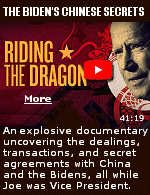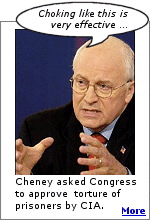 From 2005:
Vice President Cheney and CIA Director Porter J. Goss asked Congress to exempt CIA employees from legislation already endorsed by 90 senators that would bar cruel and degrading treatment of any prisoner in U.S. custody.
More