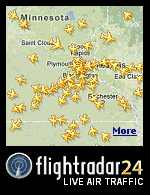 ---
Where in the world are Ron and Hazel?
We're at our Minnesota lake cabin for a while, but these folks are on the road: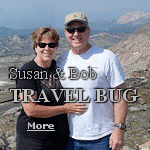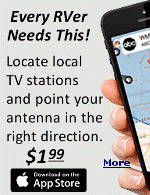 ---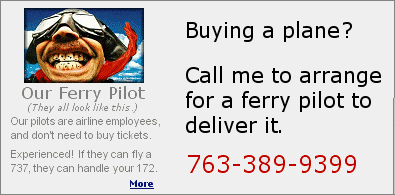 Where are the airplanes for sale?
I still arrange for ferry pilots to deliver airplanes, but I no longer broker aircraft for sale. More
Today's featured aircraft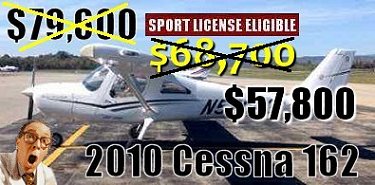 Call 763-389-9399 to learn more.


Updated 11:00 AM CDT
September 18, 2018
Refresh