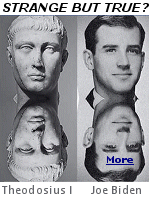 According to the author, though we may have the same talents and abilities across lifetimes, we may be famous in some lifetimes but unknown in others. For example, a past life for President Donald Trump has been identified in which he was a French governmental official in Eastern Canada when France was colonizing this part of North America, around the era of the American Revolutionary War. Who were you in a former life?
More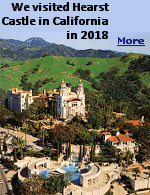 In March, 2018, Hazel and I visited the home of William Randolph Hearst in California. An amazing show of wealth.
Flying the world's first CIVILIAN F-16
Ride along for a flight in the first civilian F-16 with Hasard Lee as they fly in the aggressor role fighting against blue air. This company purchased 35 F-16s from Israel when that country converted to F-35 aircraft.
Viewer Comment:
That's Crazy, they actually got a hold of 2 of the F-16s that did that Iraq Nuke plant hit in the early 80's. Look up that mission, they flew fingertip for a long haul so close they showed on rader as one, and pretended to be a Jordanian Transport. Crazy mission, that Inspired both Iron Eagle 2, and Top Gun Maverick.
---

If Only There Was a Word to Describe This Fellow
---
---
How Top Gun: Maverick's Breathtaking Practical Effects Were Achieved
See how the Top Gun Maverick flying scenes were made, and how the Top Gun Maverick cast and crew prepared for these scenes and stunts, from filming the exciting Top Gun plane clips fit for an action movie, to some hardcore Tom Cruise flying lessons.
---

Updated 10:45 AM CDT
September 24, 2022
Refresh



Are You A Criminal? Come to Illinois!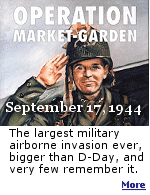 From 2007:
In 1944, Allied forces attempted to control bridges in Holland , skirting around the German defense line. The operation, immortalized in the 1977 movie ''A Bridge Too Far'' would have ended the war in 1944, had it succeeded.
More