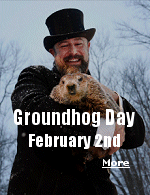 Every year, Americans in snowy states wait with bated breath to see whether Punxsutawney Phil will spot his shadow. And every year, we take Phil's weather forecast – six more weeks of winter, or an early spring? – as gospel, meteorology be damned.
More
Joe Biden's Senior Moment of the Week Vol. 27
Donald Trump's Airplane


Former President Donald Trump owns one of the largest private jets in the world.
---
What Happens When A Plane Violates Presidential Airspace
Each time the President spends a weekend away from the White House, there's a massive military effort to protect him from threats… including from above. TODAY national investigative correspondent Jeff Rossen was given rare access to present a dramatic demonstration of how the Air National Guard keeps presidential airspace safe.
---
3:45 AM CT
February 2, 2023
Refresh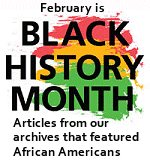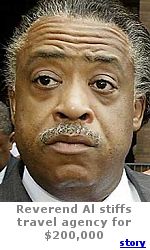 From 2003:
Democratic presidential candidate Al Sharpton stiffed a Manhattan travel agency out of almost $200,000 after giving them ''fraudulent credit-card information,'' the agency says in a lawsuit.While not as rotund as he used to be, Sharpton does still like to live large. His latest campaign filings reveal expenditures at several swanky hotels, including the Delano Hotel in Miami, the Ritz Carlton and Four Seasons hotels in Washington, D.C., as well as meals at the posh Four Seasons hotel in New York.
More