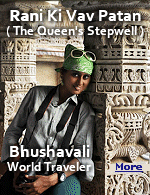 Rani Ki Vav is a stepwell situated in the town of Patan in Gujarat, India. It is located on the banks of the Saraswati River. Its construction is attributed to Udayamati, the spouse of the 11th-century Chaulukya king Bhima I. Silted over, it was rediscovered in the 1940s and restored in the 1980s by the Archaeological Survey of India. In 2014, Rani ki Vav Patan was listed as one of the UNESCO World Heritage Sites in India.
More
Joe Biden's Senior Moment of the Week Vol. 62
Democrats are doing everything they can to prevent President Joe Biden from falling on his ass and injuring himself (or worse) before Election Day in 2024.
The Grumman F4F Wildcat
Fighter pilot Joe Foss from Marine Fighting Squadron 121 had just spotted a formation of over 100 Japanese bombers and Zeroes approaching the island of Guadalcanal. With only 12 men under his command, Foss knew he was outgunned and outnumbered, but he had to do what he could with what he had at his disposal.
Where are the airplanes for sale?
I still arrange for ferry pilots to deliver airplanes, but I no longer broker aircraft for sale. More
9:40 AM CDT
October 4, 2023
Refresh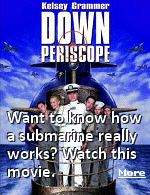 From 2015:
Confessions of a submariner: ''forget The Hunt for Red October or Crimson Tide. If you want to know what it's like on a submarine watch Down Periscope''.
More
---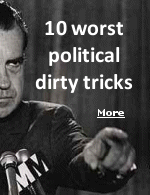 From 2014:
Dirty tricks are those political maneuvers that go beyond mere negative campaigning. They involve the secret subversion of an opponent's campaign via outright lies, spying, or any other tactic intended to divert attention from policies in an underhanded or unethical way.
More