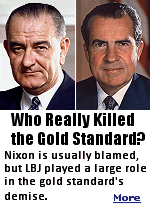 While it is true that President Nixon, on August 15, 1971, suspended the convertibility of the U.S. Dollar into gold in international transactions, thereby ending the Bretton Woods regime and putting the ''final nail in the coffin'' of the gold standard, Nixon's action was preordained by what LBJ had done three and a half years earlier.
More

Why did Japan SURRENDER in World War II?
On August 15, 1945, the Empire of Japan submitted its surrender, after the United States dropped two nuclear bombs on the cities of Hiroshima and Nagasaki, leaving 80,000 dead, mostly civilians. But the truth is that the defeat of the Empire of the Rising Sun began much earlier, when the Americans assassinated Vice Admiral Isoroku Yamamoto.
---

Remembering V-J Day, August 14, 1945

---
Where are the airplanes for sale?
I still arrange for ferry pilots to deliver airplanes, but I no longer broker aircraft for sale. More

Updated 10:00 AM CDT
August 15, 2022
Refresh



Joe Biden's Senior Moment of the Week Vol. 6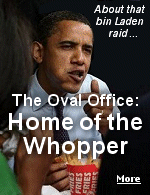 From 2011:You don't have to be a conspiracy theorist to be scratching your head about the end of bin Laden. Between the Obama administration and media reports, there have been multiple divergent accounts of the Navy SEALs' mission in Abbottabad, Pakistan, with the story seeming to be colored by politics, sensationalism, and outright fantasy.
More