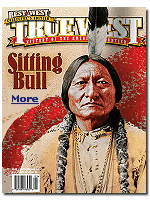 The Sioux chief Sitting Bull was arguably the greatest Indian chief of all the tribes in the American West in the 19th century. In the decades since his death, his name has become known to most Americans and treasured by many as the supreme embodiment of Sioux values.
More

''Their Shots Quit Coming"
Battle of the Little Big Horn
This solemn short film holds a respectful account, from both sides, and is as straight-forward and as complete as anything you would ever need to know about this epic 1876 battle of The Plains Indian Wars. Surprise encounters, brave stands, and a climactic ending mark the legacy of the Little Bighorn Battlefield National Monument.
---
In 1966, on the 90th anniversary of Custer's Last Stand, Hazel and I got hitched.

---
From My Travel Blog: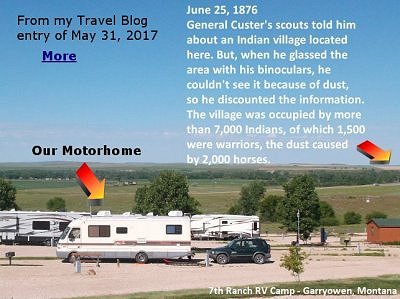 Where are the airplanes for sale?
I still arrange for ferry pilots to deliver airplanes, but I no longer broker aircraft for sale. More

Updated 1:15 AM CDT
June 26, 2022
Refresh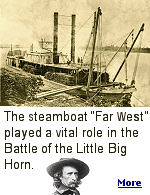 From 2011:
The Far West, a sternwheeler specifically designed for the shallow waters of the Upper Missouri and the Yellowstone, was contracted by the Army to bring supplies to troops operating in Montana in 1876. The boat's race back to Bismarck, North Dakota with wounded soldiers, after learning Custer's fate, is an amazing story.
More