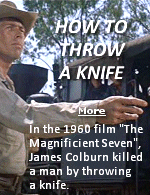 In the movies, people throw knives hard, fast, and with a ton of spin. Blurry, spinning objects are easier to convert to CGI, making it so actors don't really have to dodge knives. In real life, the more spin you give your knife, the harder it will be to stick it.
More
Funeral CEO Reveals the Shocking Number of Deaths He's Seeing This Year


the phrase "Died Suddenly" is showing up more and more in newspaper and television reporting about individuals, appearing perfectly healthy, just dropping dead. Records from the largest funeral home company in America are confirming a shocking increase in deaths over any previous time. Could it be the 'vaccine'?
---

Envoy Pilot dies suddenly after getting a Covid shot before the flight. An emergency was declared and the plane was landed safely.
MORE
---

Remembering Mom On My Birthday
My parents both died many years ago, but there is never a day I don't think about them, and especially my mother when my birthday rolls around.
---

Updated 8:30 AM CT
December 2, 2022
Refresh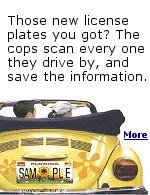 From 2010:
When the prosecuting attorney asks you where you were on the night of November 21st, if you drove by a cop car that night, he'll already know.
More


Joe Biden's Senior Moment of the Week Vol. 20