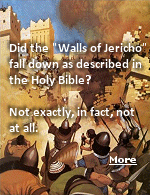 About 3,600 years ago, inhabitants of an ancient city near Jericho went about their business as a space rock sped toward them at 38,000 miles per hour.
More

Where are the airplanes for sale?
I still arrange for ferry pilots to deliver airplanes, but I no longer broker aircraft for sale. More
Conspiracy Theory with Jesse Ventura | 9/11
No one will ever forget September 11, 2001. Jesse Ventura investigates the rumors of a possible cover-up of the black box recordings from the airliners involved in the attacks which could contain evidence that 9/11 may have been an inside job.

Updated 8:50 AM CDT
September 22, 2021
Refresh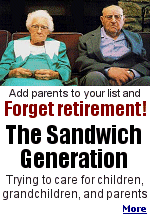 From 2006:
When you help your children and babysit the grandkids, suddenly having to care for your parents isn't what you anticipated when you are a senior citizen yourself.
More