June 2, 2012
Ignoring Clint Eastwood's advice in "Dirty Harry" that opinions, like certain body parts, are best kept to yourself.
---
Spending an Eternity in College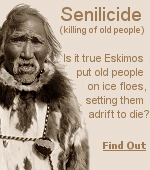 My wife and I returned home to Minnesota in May, after spending 2 months on the road in our motorhome. It was a great time, we missed some lingering northern winter weather as we lounged in Mississippi, Florida, and South Carolina. We came home to foot-tall grass (our house-sitter failed us in that area, claiming a flat tire on the riding lawnmower), and a mountain of mail.

Getting all those envelopes at once made me realize that my wife and I, at our age, have been targeted by sellers of rascal scooters, walk-in bath tubs, hearing aids, eye glasses, senior housing projects, no-physical overpriced life insurance, cemetery plots, and funeral and cremation plans. But, the one that really got me was a full-color glossy brochure from my old college, St. John's University in Minnesota, run by the Benedictine monks.

The brochure cover had a photo of the college cemetery in the trees near the lake, with the words "FOR ETERNITY" in big red letters. The copywriter reminded me to "take comfort that one day we will all be together", and paragraph after paragraph tried to convince me that dying was the thing to do, and I should be looking forward to the trip. Words like "peaceful" and "harmony" were used a lot, and by the time I got to the last page, I was beginning to realize what a fool I'd been, thinking I was going to live forever.

The back page had what appeared to be testimonials from those already buried there, and only suspension of disbelief kept me from wondering how the college obtained them:

"I'm here for eterntity"

"I met my wife when I was a student at Saint John's so it's like coming home .."

"I expect the kids and grandkids will visit during Homecoming!"

"It's so peaceful here."

As I pondered a decision on this matter, my phone rang. It was Karen down at the local State Farm office, wondering if I had a few minutes to discuss buying a "final expenses" life insurance policy. I told her I wasn't planning on going anywhere just yet, but would let her know.




Global Air Aviation Referral Service


---
I welcome responses, and will be glad to post them here. Email your remarks to ron@global-air.com

Most Recent Editorial
Recent Global Air Links: