June 19, 2020
Ignoring Clint Eastwood's advice in "Dirty Harry" that opinions, like certain body parts, are best kept to yourself.
---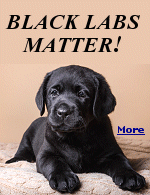 Today we are celebrating something called "Juneteenth", marking the end of slavery in the United States, with a push to make it a national holiday (I watched an African American man on television this morning complaining that "Yeah, I'm getting the day off, but I'm not getting paid for it") .

This will go along with other annual celebrations, including Kwanzaa, a holiday invented by former Black Panther activist Maulana Karenga, where black children are taught the history of slavery in the United States, including lessons in speaking Swahili, a language common to Eastern Africa. Slaves going to North America came from Western Africa where Swahili was not spoken, many being captured by neighboring tribes doing a booming slave business and selling their catches to white European traders.

The current population of African Americans in this country comes from an estimated 400,000 captured and sold Africans (they weren't "African Americans" yet, a term invented in your lifetime) and 2 million or so more who moved here voluntarily. Ideas are now being tossed-around (mainly by those on the possible receiving end, and politicians heavily influenced by the demands of "Black Lives Matter") for reparation payments, including one to pay African American slave descendents a monthly salary for life. Of course, the progeniture of Africans who moved here voluntarily since this mess all started want in on the money as well. I can't say I blame them, and the cost and time of figuring out who is who would be impossible.

Back in 2011, Congress approved over a billion dollars in payments to black farmers who were discriminated against by the loan programs of the USDA, with records showing no more than 33,000 African American farmers in the country. Over 90,000 applicants filed forms for their share of the money. Why not get in on a good thing?

Juneteenth marks the date in 1865 when slaves in Galveston, Texas were informed they'd been free for the past two and half years, and nobody bothered to tell them.

I'm looking forward to a new holiday where we celebrate the moment we all finally learned to live together as equal human beings, all looking out for each other, with no more rioting, looting, killing or being killed.

What a wonderful day that would be.



Please visit my travel blog to learn more about my life on the road.





Global Air Aviation Referral Service


---
I welcome responses, and will be glad to post them here. Email your remarks to ron@global-air.com
---
Please remove me from your email list. Thank you. - Your daughter Sarah, New York City.
---
You have at least one family member that was honest with you. My guess is that you have several others who did not agree with your editorial. I certainly found it inappropriate and offensive as well. - Dave in Arizona

Ron says: Dave, when simply stating the facts that the other side doesn't want to hear, and pretends are not true, is considered "inappropriate and offensive", we're all in trouble.
---