June 29, 2014
Ignoring Clint Eastwood's advice in "Dirty Harry" that opinions, like certain body parts, are best kept to yourself.
---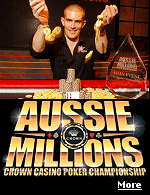 My son Andy played in this tournament in 2007 (and lost).

This week my wife and I noted the 48th anniversary of our wedding on June 25, 1966, the 90th anniversary of Custer's Last Stand, which somehow seemed appropriate to me at the time. So, we celebrated by driving our 30' Class A motorhome up to the RV Park at Grand Casino in Hinckley, Minnesota. This is a great destination, the park is on the "top 100" list with the "Good Sam Club", with a great swimming pool, WiFi, cable television, all the hookups, and a shuttle bus that comes by every 15 minutes to whisk you to the casino, two blocks away.

With a Grand Casino Players Card, the park charges $25 a day Sunday through Thursday, an extra $10 bucks on weekends. $85 bucks, not a bad deal for 3 nights.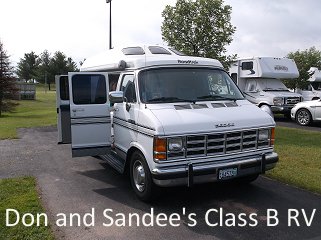 Our retired friends Don and Sandee came up from St. Paul with their compact Class B motorhome, and we all headed to the casino to try our luck. I've had a one hundred dollar bill burning a hole in my wallet, ready to put down on the blackjack table with my player's card, which I did, receiving a stack of $5 chips in return, and the game began.

While the ladies wandered around the one-arm-bandits, Don and I were in the serious stages of planning our financial future on that green felt table. Don bought in for $40, mentioning to me that he hadn't played blackjack in about 30 years, but I reminded him that it was just like riding a bicycle.

Don started to win, I started to lose. When you play this game, you start with the grand idea of "doubling your money", but at some point the goal of the game is to make a 50% profit, later replaced with a real desire to leave with as much as you came with, and finally with the hope not to lose too much. Two hours later, Don and I cashed-out, Don with $90, fifty bucks more than he started with, me with exactly $100 bucks, leaving even and feeling darn good about it.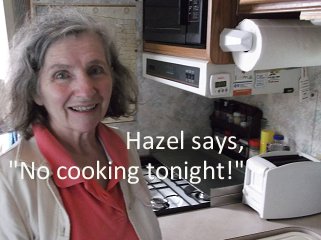 That evening, we all went to a restaurant in the casino to enjoy a good meal. My wife noticed that if she ordered the broiled shrimp dinner, a 6 ounce sirloin steak could be added for six bucks. "Ron", she said, "Why don't I order this and we can split the meal?" A great idea, Don and his wife agreed, and so we had two shrimp and steak dinners with four plates. The bill, including a $10 tip, came to $60 for four people.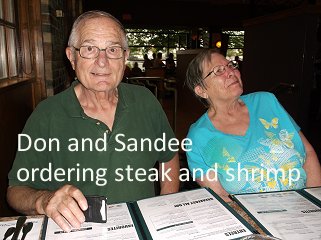 The next morning, Don and Sandee headed back to the Twin Cities, Hazel and I stuck around for another day.

That night I walked over to the casino, slapped my $100 bill down, and started to play cards. A few minutes later a man sat down next to me, bought in with $100, and almost immediately, we both started to make money. He was betting $10 a hand, I was hanging at five.

Up and down the stack of chips went, mine just hung in there quite a while without moving much, but the fellow next to me, a retired meat cutter for a Minneapolis supermarket, was making some real advances. When I cashed out a couple of hours later, I'd made $85 after tipping the dealer, and glancing over to my new friend's stack, it appeared that he was about $400 ahead.

The bill at the RV park was exactly what I'd won at the tables. So the cost of our 3 day anniversary trip was motorhome gas for the 120 mile round-trip (about $50 at 8 to 9 mpg), and our half of a $60 restaurant tab.

Not bad.




Global Air Aviation Referral Service


---
I welcome responses, and will be glad to post them here. Email your remarks to ron@global-air.com

Most Recent Editorial
Recent Global Air Links: