October 21, 2014
Ignoring Clint Eastwood's advice in "Dirty Harry" that opinions, like certain body parts, are best kept to yourself.
---
Modern-Day Barbary Pirates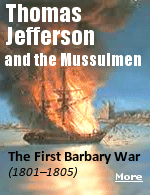 The burning of the USS Philadelphia in Tripoli Harbor.

Last Sunday, on "CBS Sunday Morning", guest commentator Ben Stein suggested that the way to stop these beheadings in the Middle East is to go ahead and pay the ransoms demanded. "We've got plenty of money", Ben said.

http://www.cbsnews.com/news/ben-stein-time-for-us-to-pay-ransom-to-terrorists/

Ben Stein evidently isn't up on the history of Muslim extortion tactics over the past couple of centuries, paying ransoms only encourages more ransoms. One viewer made this comment:

The Barbary states got carried away and demanded exorbitant ransoms for the release of US sailors. The ransoms got so high as to equal 1/6th of the entire US budget. The cold calculation by Jefferson was that it was cheaper to fight a war than to pay the ransoms. As a result the US recommissioned the navy in 1794 and once our navy was sufficiently strong, we quit paying the ransoms and went to war.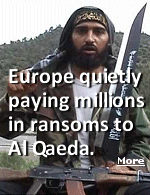 Kidnapping and holding for ransom is a practice that is continued by modern-day Barbary Pirates. A few weeks ago, I had a link to an article about Al Qaeda kidnapping Europeans for ransom becoming a big business, bankrolling its operations across the globe, with a photo of an Al Qaeda terrorist holding up his big head-cutting-off sword.

Where is Thomas Jefferson when we need him?




Global Air Aviation Referral Service


---
I welcome responses, and will be glad to post them here. Email your remarks to ron@global-air.com

Most Recent Editorial
Recent Global Air Links: